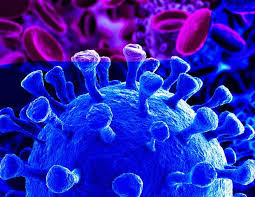 By Justina Auta
Abuja, March 20, 2020(NAN) The Africa Media Development Foundation (AMDF) on Friday has stressed the need for accurate information and more public enlightenment to curb the spread of Covid-19 in Africa.
Covid-19 pandemic is an ongoing global outbreak of Coronavirus disease 2019 caused by severe acute respiratory syndrome coronavirus 2 with symptoms such as fever, cough and shortness of breath  among others.
The World Health Organisation (WHO) declared COVID-19 a Public Health Emergency of International Concern on January 31, 2020. Following further assessment, it raised its global risk from "high" to "very high" on February 28, and finally declared it a pandemic on March 11.
AMDF Executive Director, Mr Iliya Kure gave this advise in a statement as a guideline for journalists in Africa on reporting the Corona Virus (COVID-19) pandemic.
Kure, stressed the role of the media in providing accurate information to the public in any cases of health emergencies, which should include credible information and guidance to forestall spread of rumours and misinformation, as well as direct people to appropriate health centres, where they can find help when needed.
"The COVID-19, also known as novel coronavirus, is currently spreading across Africa and the world. From the messages we read flying across the continent, there are so many unverified information, which likely to cause harm and misinform individuals.
"No doubt, governments all over the world are making frantic efforts to contain the spread of the COVID-19, this in turn, calls for journalists and the media to demonstrate professionalism in their work, by providing credible and reliable information that will appropriately direct and guide people."
He, therefore advised relevant authorities in every country within Africa to provide vital and factual reports to the media to enable them inform the public accurately, which would curtail the spread of Covid-19.
The Director also called on media practitioners in Africa to disengage from sensational reporting, provide accurate information, carry out research, work with relevant authorities, report positive stories or success stories, focus on the situation and look at the broader impact of the report before making it available to the public.
Kure called on the media to ensure they adopt precautionary safety measures while engaged in fact findings or investigative reporting of the pandemic.
The Director also called on the media to share with the foundation useful tips aimed at combating the spread of fake news and misinformation on COVID-19.
NAN