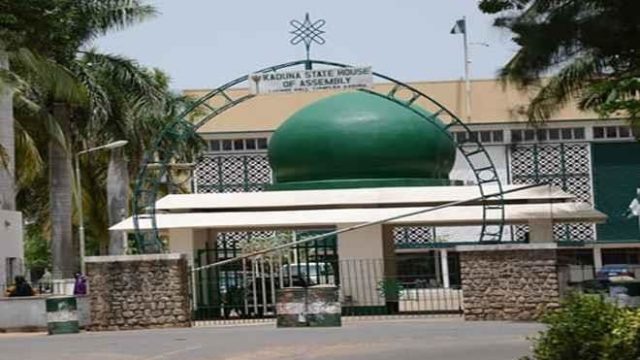 By Juliana Katung
The Kaduna Assembly on 3r March, 2020 during its plenary session swore in the two members whose election was rerun last year.
The two members who took their oath of allegiance were Nuhu Shadalafiya of Kagarko constituency and Comfort Amwe, from Sanga constituency.
Speaking with newsmen after their swearing-in ceremony, Nuhu Goroh expressed gratitude to all parties who played role during his re-election.
"It is important as a legislature to look at ways the people of your constituency need to be improved and work on them, and I assure the people of my constituency that I will continue with the projects I have started." He added
According to him, "the issue of employment is also paramount to me which is why I will propose bills that will create employment for the youths in my constituency, however, in the issue of education, I assure my constituency that I will openly give scholarship to those who deserve," he said.
He added that, agriculture will also be boost by sourcing for funds to be allocated to capital projects will bring resources to the community
Meanwhile the bill for a law to amend the pension and gratuity (governor and deputy governor) law, 2006 scaled through second reading.
The purpose of the bill was to make provision for death benefits in the event of the death of the governor or deputy governor while in office.
While contributing on the floor of the house, most of the members of the house agreed that the bill was timely, hence the bill should be treated with such importance for the benefit of the family of the deceased whenever it occurs