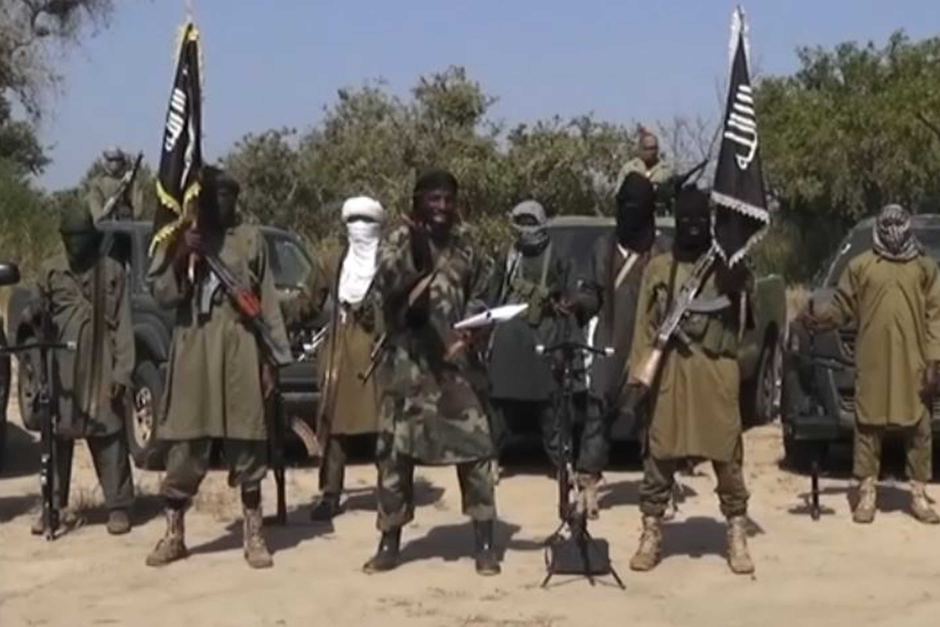 The International Committee of the Red Cross (ICRC) has condemned the killing of abducted member of the Action Against Hunger team in Nigeria, saying violence against humanitarian workers only jeopardizes access to much needed assistance for people affected by armed conflicts.
Six members (one woman and five men) of the humanitarian organisation working in Borno and Yobe states were abducted when a convoy of the aid agency heading to Damasak in Borno sate was attacked. One person was killed in the attack, while the other six were abducted.
On Wednesday, a Nigerian born journalists with history of exclusive access to Boko Haram stories, Ahmad Salkida, announced on tweeter, that one of the aid workers has been killed.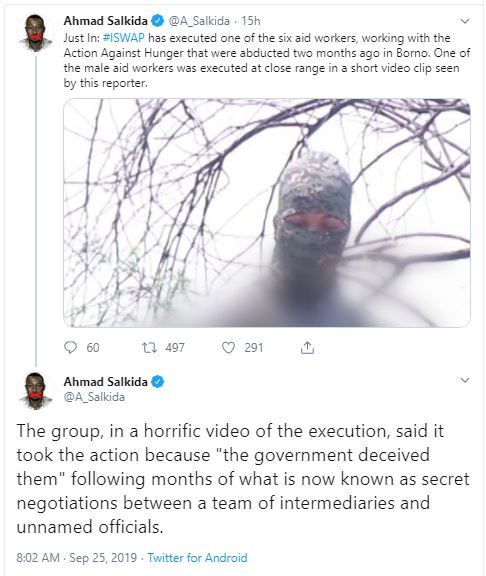 Kidnapping of the Action Against Hunger team was the latest on aid workers in the conflict-hit region after the abduction and killing of two female staff for the International Committee of the Red Cross (ICRC) last year.
Reacting in a statement on Wednesday, Head of the ICRC delegation in Nigeria, Eloi Fillion, who appealed for sparing the lives of remaining six members, called on the abductors to immediately release them.
"We are devastated by this tragic outcome. Our thoughts are with the families, friends, and colleagues of Action Against Hunger at this incredibly difficult time,"
"We urge those still holding the members of the humanitarian mission who were kidnapped in July: release them.
"They are not part of the fight. They are humanitarian workers and health professionals," said Fillion. "Nothing can justify doing any harm to them."
According to him, under international humanitarian law, all parties to an armed conflict must spare people not taking part in the hostilities.
"The killing of two health workers in 2018 who had been abducted in Rann profoundly affected ICRC operations in Nigeria. Nevertheless, the ICRC continues to do its utmost to address the huge humanitarian needs of the affected population," the statement says.