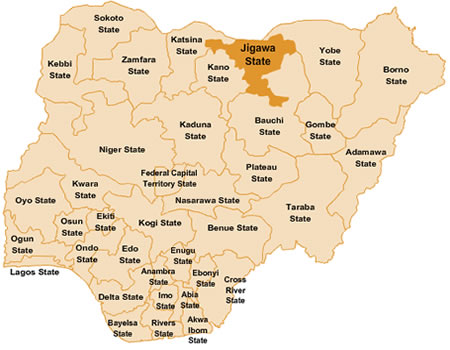 By Iliya Kure
Dutse (Nigeria) – Jigawa State Government in northwest Nigeria has announced the creation of child spacing budget line and intention to allocate N25 million to the budget line in its 2020 budget appropriation.
Executive Secretary of the State Primary Healthcare Development Agency, Dr. Kabir Ibrahim, announced this at the opening of Advance Family Planning (AFP) SMART Advocacy Workshop for Northwest States of Nigeria, holding in Dutse, the headquarters of Jigawa State.
The meeting organised by an NGO, Mid-Space, with support from Pathfinder international, was to strengthen capacity of Civil Society Organisations in the geo-political region, to successfully use the AFP SMART tool, to advocate for increase in domestic funding for family planning.
According to Dr. Ibrahim, Jigawa was committed to reducing maternal deaths in the state, hence the step taken to create child spacing budget line and to allocate funds to the line, among others.
He said efforts have been put in place by the state government to engage more traditional and religious leaders on child spacing sensitisation to address socio-cultural beliefs which was deeply rooted in communities.
According to him, the state was working to overcome some of its challenges including shortage of health workers and participation of relevant stakeholders in child spacing activities.
The Executive Secretary also called on states in the northwest region to rise to the current challenges around maternal health, by planning appropriately to address the high unmet needs in the region.
He tasked them to engage and utilise strategic documents like the Costed Implementation Plan (CIP), Task Shifting Task Sharing policy, as well as National FP Communication Plan, among others to deliver on their mandates.
Also speaking, the Technical Advisor, MdSpace Concept, Abuja, Prof Okezie Akpala, said, TRAC was introduced to strengthen accountability on Family Planning policies and programmes – to contribute to the transformation of health governance at the states level.
"TRAC is meant to improve government accountability, based on commitments made in the area of Family Planning.
"MSpace is encouraging governments to use evidence in the design and plan of its activities, as well as desire to deliver on its mandate," he said.
In an interview with AFRICA PRIME NEWS, a Programme Officer with Pathfinder International, Kosi Izundu, said her organisation is supporting the training because of its desire to advance the course of women's health in Nigeria, especially advocacy around family planning.
She said, the partnership with MSpace, a sister Gates Foundation grantee, was to ensure CSOs acquire better advocacy skills and strategies for better outcomes using time-tested tool, the AFP SMART tool.
"We are basically supporting MSpace by building capacity of the CSOs using the AFP SMART advocacy tool to make their approach better," she said.
Participants of the meeting were drawn from Jigawa, Kaduna, Kano, Katsina, Kebbi, Sokoto and Zamfara States.