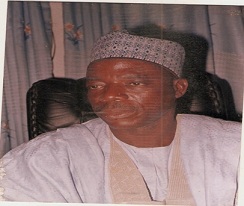 Former Kokona Council Boss in Nasarawa State, North Central Nigeria, Alhaji Basiru Sharubutu Abubakar has solicited the support and cooperation of the people to Governor Abdullahi Sule to execute his development programmes.
In an interview with newsmen, Alhaji Basiru said, observed that the Governor has good plans for the state, hence the need for the people to support him to actualize the blueprint".
He said the Governor would enhance the development of the state through Agricultural & Industrialisation.
Basiru  Sharubutu described Leadership as an act of God the Almighty and urged those that contested with the Governor to join hands with him so as to move the state to a greater height.
The former Council Boss also called on Traditional and religions Leaders to propagate the gospel of peace and unity among their followers, explaining that peace is the only key to progress and development.
While appealing to the people of the state to always see themselves as brothers and sisters Basiru also called on politicians to shun bitterness or any anti social act for political stability in the state.
He assured the Governor of his full support and loyalty with a view to achieving development in the state.