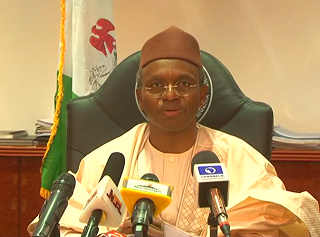 By Philip Yatai
The Kaduna State Government on Thursday commenced the training of Education Information Management Officers for the conduct of the state's Annual School Census (ASC).
Mrs Kande Bage, Permanent Secretary, Ministry of Education, said at the opening of the training in Kaduna that the goal was to equip the officers with the relevant skills for the exercise.
According to Bage, participants who are drawn from the ministry, zonal offices and 23 local government areas of the state would be trained on data collection, record, storage and transmission.
"While in the field, the officers will be looking at enrollment, infrastructure, number of qualified and unqualified teachers and number of schools among other data needed for effective planning.
"Accurate, reliable and timely data is a crucial tool for educational planning and administration.
"The data will show where the government is making progress and where it needs to improve on intervention or strategies for maximum impact.
"This is key for the state government quest to transform the education sector," she said.
The News Agency of Nigeria (NAN) reports that ASC is being conducted every year to know and authenticate the status of primary pupils' enrollment, number of teachers and available facilities.
NAN