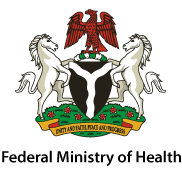 By Joseph Edegbo:
Federal Government has allowed Kaduna State Government to procure family planning commodities to meet its demands.
With the action, the state government can now purchase the commodities directly through United Nations Population Fund (UNFPA), though with some guidelines.
Coordinator of Reproductive Health in the Kaduna State Primary Health Care Development Agency, Northwest of the country, Nafisa Isa disclosed this at a media parley with PMA2020 and FHANI which was organised by Pathfinder International
Nafisa did not however give details of the guidelines which might spell out the role of the UNPFA under the new dispensation.
Kaduna State had approached the Federal Government to allow it purchase FP commodities following a Stock-out, which resulted in a drop of Contraceptives Prevalence Rate (CPR) in the State from 24% to 12%.
The shortage of the Commodities, according to sources at the Federal level, was due to financial constraints, on the part of the Federal government to purchase and supply same to States under the previous arrangement, hence the request by Kaduna State to fend for itself.
Meanwhile, Family Health Advocates in Nigeria Initiative (FHANI) has appealed to the Kaduna State Government to as a matter of urgency, pay contractors who supplied Family Planning consumables last year.
It was gathered that the contractors are being owed N97.9 million.
Officials of the Advocacy group expressed fears that the contractors might pull out, should the government failed to pay them.