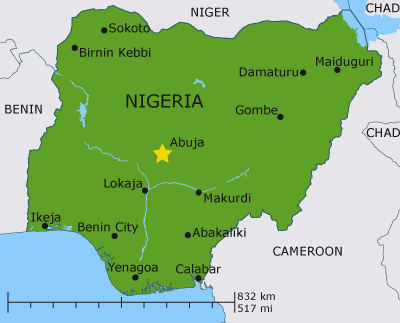 Nigeria's Minister of Communications, Adebayo Shittu, on Friday said that Nigeria was gradually emerging as a centre for technology innovations cutting across all sectors.
The minister stated this in Lagos during the "Technology As a Catalyst: Ease of Doing Business 2018 Conference'', organised by Perchstone and Graeys, Knowledge Resources Ltd.
Shittu described Nigeria as the largest and fastest growing ICT market in the world.
"World's biggest technology companies are strengthening their investments in the country because Nigeria has made important stride toward improving most of its infrastructure compared to other African countries.
"It is no longer news that Information Communication Technology (ICT) plays a vital role in enabling the diversification of the country's economy.
"Nigeria has witnessed accelerated socio-economic development resulting from the penetration of technology into all facets of its society, '' he said.
Shittu said that infrastructure had made a net contribution of around 1 per cent point to Nigeria's improved per capital growth performance, although unreliable power supply held growth back.
He noted that ICT was a catalyst to development and there was need for the country to move from resource-based economy to a robust ICT-driven one.
The minister said that the ministry, among other things, was planning to formulate forward-looking policies that would propel the Nigerian economy to a digitalised one.
"The ICT strategic roadmap seeks to address both public and private sector infrastructure deficit in Nigeria's ICT sector for substantial improvement in quality of service.
"Some key aspects of the plan are improved broadband penetration, internet coverage boost ICT education, enhance satellite communication, curbing cybercrime and ensuring that ICT contributes a bigger share of national revenue.
"Several steps have been initiated by the government toward an improved national information technology infrastructure to attract investments into the country in spite of the numerous challenges bedeviling the sector, '' Shittu said.
He said that the ministry had embarked on many e-government initiatives including open data portal, government contact centre, among other initiatives which would lead to efficient delivery of government services to the citizenry.
The minister said that the ministry was committed to increasing broadband penetration to 30 per cent to accelerate telephone usage in rural areas and connect communities to economic opportunities through improved ICT infrastructure.
Shittu said that although power issues, right of way, low digital literacy, multiple taxation, poor linkage between ICT research, academia and industry, were still major challenges obstructing the plans mapped out for Nigeria to be a true smart state.
He said that the ministry through its industry working group on multiple taxation, would continue to maintain a dialogue with organisations regarded as major players at the federal, state and local levels to stop further imposition of taxes.
Shittu said that in addressing the issue of forex, the ministry had engaged the Central Bank of Nigeria (CBN) to include telecommunications as part of the CBN priority list for accessing forex.
NAN