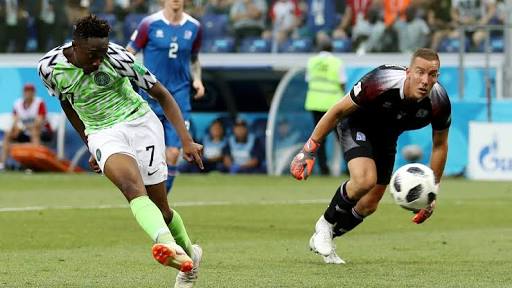 Former coach of Nigeria's Super Eagles, Christian Chukwu, has urged the Super Eagles to exhibit team spirit to overcome Argentina on June 26 at the ongoing FIFA World Cup in Russia.
Chukwu, who gave the advice in an interview with the News Agency of Nigeria (NAN) in Abuja on Monday, said that team spirit was what the Nigerian side needed to advance to the round of 16 in the tournament.
Chukwu, who was also former captain of the Green Eagles, described the mood of the team against Iceland as impressive and urged them to hold on to it.
"If the Super Eagles should come all out in the manner and spirit they played Iceland, then the six points is already theirs.
"We should target the six points, nothing more, nothing less in order to qualify," Chukwu said.
The former coach, who commended the Super Eagles for restoring hope of Nigerians with their last outing, said that there was no reason not to crush Argentina.
According to him, the team is just waking up from their slumber, adding that Nigerians needed more results.
Chukwu also restated his belief in the ability of the Gernot Rohr boys to get to the round 16 in the tournament.
The News Agency of Nigeria (NAN) reports that the Super Eagles will face Argentina in their last Group D match at Saint Petersburg.