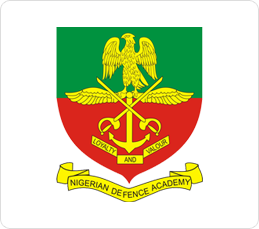 By Juliana Katung
The Commandant, Nigerian Defence Academy, Major Gen. Adeniyi Oyebade said on Thursday  that the academy has received over 10,000 applications but can admit only 600 due to limited space.
Oyebade made this known in Kaduna, when a delegation of the Nigeria Association of Women Journalists NAWOJ Kaduna chapter paid him a courtesy visit.
He said that due to limited admission slots, the management always tried to ensure that only the best are admitted.
According to him, the admission process into the NDA is very stiff adding that the institution would not deliberately refuse given admission to any qualified candidate who passed the entrance exams.
Speaking on issue of some candidates who had scored the cut off point and their names were  not shortlisted, the Commandant said it was not so .
He reiterated the commitment of the institution to continue to partner with the media expecially NAWOJ in the area of peace building programs.
Earlier the Chairperson NAWOJ Kaduna Coucil, Mrs Juliet Oyoyo noted that many youths with the interest of seeking admission into the Defence Academy often times lose the opportunity to serve their fatherland
Oyoyo appealed to the institution to look into the matter with a view to giving every youth that seeks admission, the opportunity to contribute to the development of the country.
She however told the Commandant that the purpose of the visit was to seek for a support for its forthcoming peace workshop which will hold on 30th of May 2018 in Kaduna saying that the prevailing peace in Kaduna state presently, needs to be sustained and improved upon.
"It is our believe that as women journalists especially as wives and mothers our roles in sustaining peace in our homes and communities is important and beneficial to all as people and  nation at large.
While comending him for his effective contributions in restoring peace in the north west zone as the then GOC, she also appreciates the Nigeria Military for their efforts and sacrifice in ensuring a peaceful nation.
Buhari Approves Release Of $1bn For Procurement Of Security Equipment