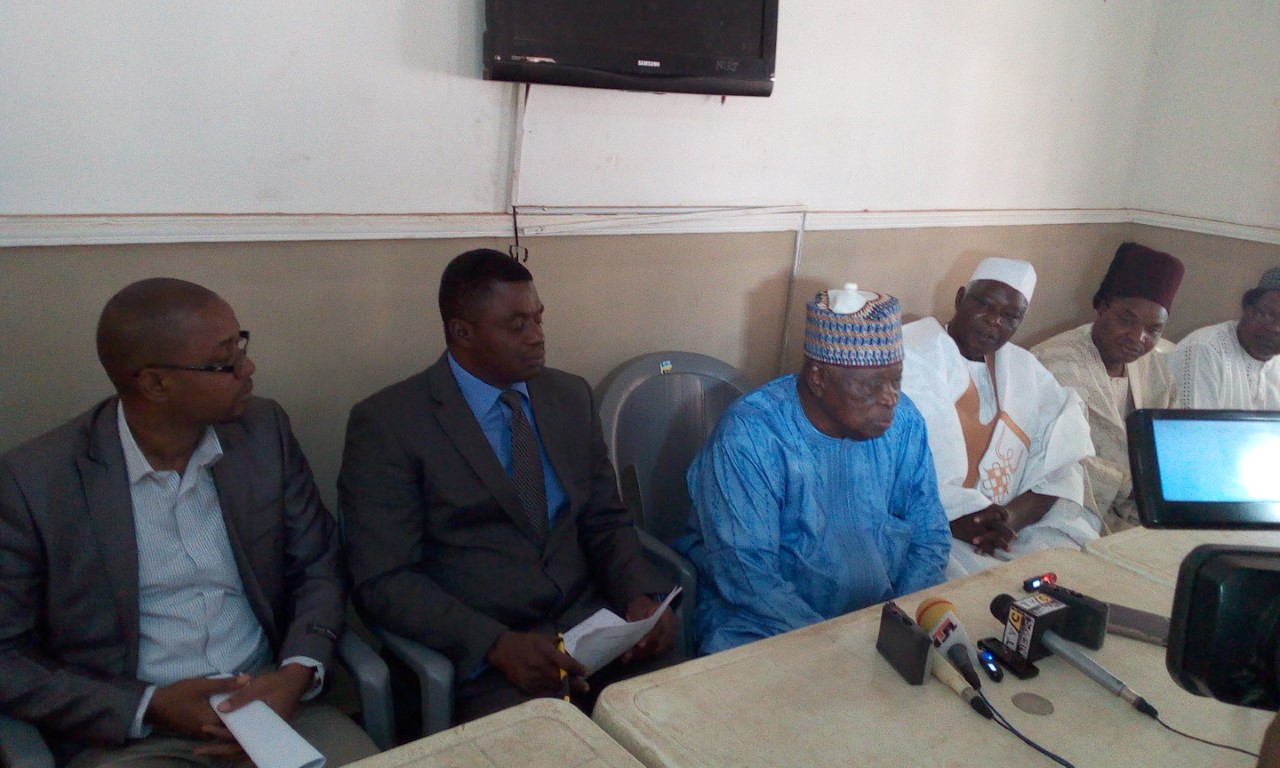 A group, Congress of Northern Nigerian Christians (CNNC), has said that qualified and loyal citizens from the north who happens to be Christians are turned away in their legitimate quest for jobs because of their faith.
Addressing a news conference in Kaduna, Northwest of the country on Monday, the group led by it's Chairman, Prof Adamu Bakie said by this same reason, Christians are denied promotions.
This Unfair Treatment, CNNC contended, should not have any place in the 21st century when all nations are seeking jfor quality and experience hands to develop theselves.
The group which also spoke on the abduction of Dapchi school girls said, while they rejoice that almost all the girls have been released, they are heavily saddened that their daughter, Miss Leah Sharibu is being held because of her faith.
"The truth is very obvious that the destruction  project of Boko Haram is very much targeted at Christians. CNNC strongly condemns this evil tendency and urges Mr. President to as a matter of urgency, intervene for the immediate release of this young girl,"
On herdsmen killings, the group stated that the killings which continue on daily basis across the middle belt and parts of some Southern states of Nigeria, using deadly weapons such as AK 47, appeared to have been deliberately targeted at a particular group for destruction.
It reminded Nigerian government that cattle business in a personal one and so owners of those businesses should take the options of ranching, paying for the lands to be used just like people interested in farming buy lands to farm.
Although the group appreciates the visit by the President to affected states, it wants the Federal government to stop the inhuman activities as well as checking sources of the deadly weapons and arrest those concerned.
"The security should confiscate all the weapons and the possessors arrested and prosecuted," the group demands.
The CNNC, also spoke on kidnapping and adoption of Christian children in northern Nigeria coupled with conversion and forceful marriages.
"The CNNC have seen this ploy as a tactical plan to forcefully change the faith of our children and plunge them and their parents into an untenable situation . Forced conversion and forced Marriages have become common place in many parts of the country. The Constitution of the Federal Republic of Nigeria provides for freedom of worship and this provision must be allowed to prevail and without any molestation from any quarter." the group advised.
CNNC reiterates that it is not a political party and not a front for any political party adding that one of it's objectives is to create awareness through advocacy amongst Northern Nigerian Christians and to speak for them over issues that affect their lives and Faith.
https://www.africaprimenews.com/2018/03/25/news/nigerias-insecurity-take-t-y-danjumas-comments-as-wake-up-call-apc-chieftain-tells-nigerian-government/