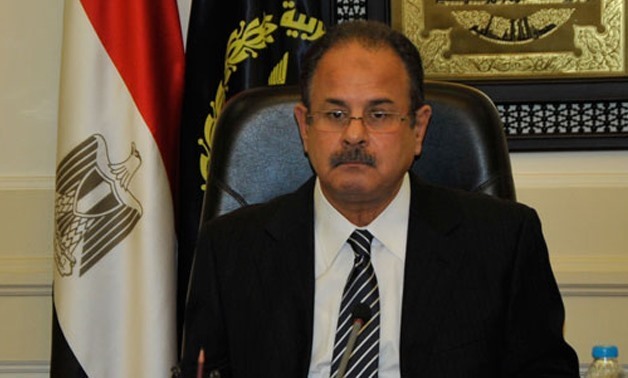 Egypt's Interior Minister Magdy Abdel-Ghaffar, and Alexandria's Security Chief, Police Major General Mostafa al-Nemr, have visited the Mostafa Kamel Hospital for Armed Forces to visit those injured in the Saturday blast in central Alexandria.
A bomb planted under a car exploded in central Alexandria on Saturday, killing two policemen and injuring six others.
State TV reported that the improvised explosive device (IED) was targeted at Alexandria's Security Chief.
Eye witnesses say, the IED, which detonated in Al Moaaskar Al Romani neighbourhood, terrorised citizens in the area and shattered windows of buildings, leaving some vehicles damaged.
The interior minister said preliminary reports of the incident revealed the identities of the perpetrators, saying it was "desperate attempt to destabilise Egypt's safety and stability and break the will of Egyptians.
"Egypt is going the right track in encountering terrorism, these coward actions will not defeat our determination to eliminate terrorism." he said.