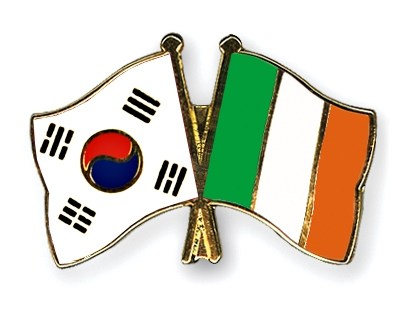 South Korea lost 1-2 to Northern Ireland in an international friendly football match on Saturday in Belfast as part of their preparations for the 2018 FIFA World Cup in Russia.
Northern Ireland's second half substitute Paul Smyth scored the late winner at Windsor Park to defeat South Korea and hand them their first loss this year.
The match was one of the team's two friendly matches before South Korea announce their final roster for the 2018 FIFA World Cup in May.
The other one is against Poland on Tuesday.
South Korea, led by head coach Shin Tae-yong, are in Group F at the World Cup in Russia, along with Germany, Mexico and Sweden.
Shin had emphasised that the friendly with Northern Ireland was to prepare for their World Cup clash against Sweden.
Wearing their new kit for the World Cup for the first time, Shin's side started with a 4-3-3 formation which featured Son Heung-min, Kim Shin-wook and Kwon Chang-hoon in attack.
South Korea, ranked 59th in the latest FIFA rankings, drew first blood in the seventh minute through Kwon.
This was after former Borussia Dortmund man Park Joo-ho lobbed the ball into the penalty area for Kwon to finish nicely with his left foot.
It was his first international goal since September 2015.
Northern Ireland, led by head coach Michael O'Neill, scored the equaliser in the 20th minute following a set-piece.
Two players ran over the ball before Oliver Norwood threaded his short free kick to Jamie Ward, who ran down the right side of the box.
He then sent in a low cross, which Kim Min-jae put into his own net while trying to clear.
Paul Smyth, an 82nd minute substitute for Jordan Jones, punished the visitors just four minutes after.
The Queens Park Rangers forward, who was making his Northern Ireland debut at age 20, fired a right-footed strike for the hosts to gain a 2-1 lead.
South Korea almost leveled the score in the 89th when Kim Shin-wook's header went wide.
Yonhap/NAN