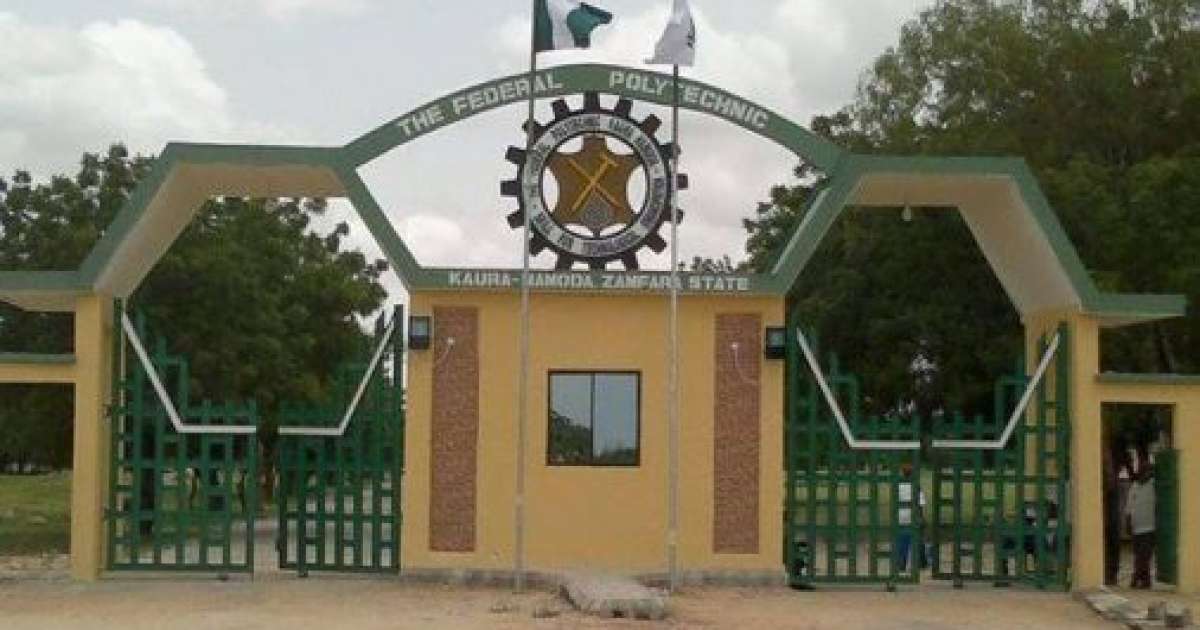 By Mohammed Munirat Nasir
Gusau ( Nigeria) – Academic Staff Union of Polytechnics (ASUP), Federal Polytechnic Kaura Namoda chapter ,  northwest of the country has asked the Federal government to compel the Rector, Ahmed Abubakar Lugga to refund over N3bn allegedly  looted by his led management of the institution.
The union had on 16th January, passed a Vote of No Confidence on the management following the  financial misappropriation and diversion of public fund and sent a petition to the Governing Council which forced  the council to send the entire Principal officers on compulsory leave.
Addressing a press conference in Gusau, the ASUP chairman, Umar  Usman Maikunkele said the Union would  not relent until the looted fund was  fully recovered.
The ASUP chairman said the Investigation panel set up by the Governing Council after the completion of its investigation revealed that, four of the Principal officers of the institution including the Deputy Rector, Librarian, Registrar and the Bursar were served with letters relieving them of  their positions, while a recommendation in respect of the Rector has been communicated to the Minister of Education.
"While the Union appreciates  the efforts of the Panel of Investigation under the chairmanship of  Jazuli Imam Galadanchi and the Governing Council for the bold step taken; the Union wants to make it categorically clear that  Ahmed Abubakar Lugga must refund the looted fund of over N3bn to the coffers  of the Federal Polytechnic, Kaura Namoda that was either misappropriated or diverted during his tenure as the Chief Executive," he said.
Maikunkele said the Union was on 5th of this month invited by the EFCC to adopt the petition sent to it regarding the looted N3bn.
However in his reaction, the Rector, Lugga who is currently on compulsory leave, dismissed the allegations saying that he was not going to make further comments.
The Polytechnic  is currently being ran by an Interim management.
Nigeria: Yobe College Expels 16 Students Over Examination Malpractice