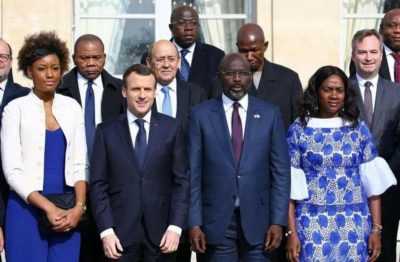 The ruling party in Liberia, Congress for Democratic Change (CDC), reports that the country is receiving grants and aid from France and the World Bank, to support the 2018 budget, as well as stabilise the economy.
In a message on its Facebook Page, CDC says, the grants were announced when President George Weah visited France.
It says, "France Grants Liberia 12.31 millions U.S plus 20 M budgetary support for fiscal year 2018 from the World Bank upon Pres George Weah's historic visit!
"President Weah also secured additional financing of US$5 million from the World Bank Social Protection Program to enhance his sports agenda.
"He also initiated discussions leading to the front-loading of US$45 million of additional financing from Liberia's 3-year allocation of $210 million to help stabilize the Liberian economy," the message concludes.