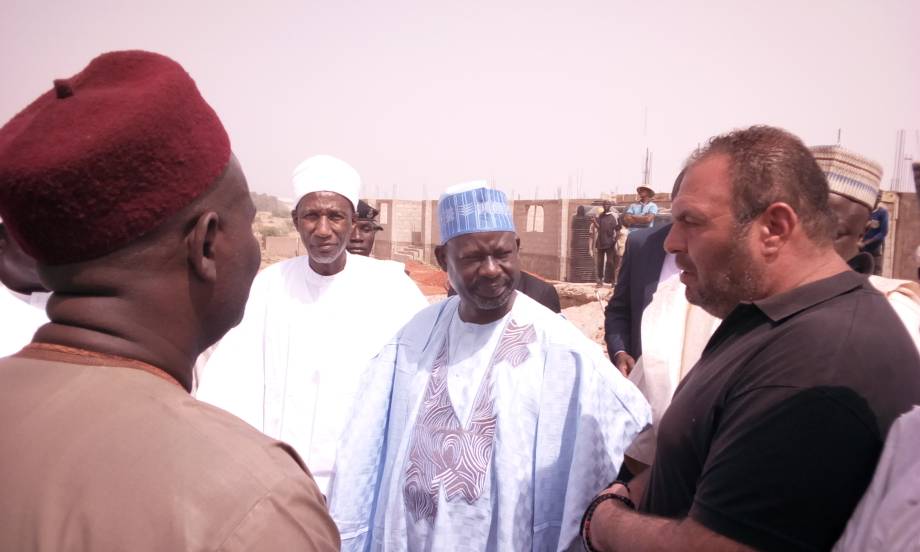 By Ahmad Umar
Gombe (Nigeria) – Governor Ibrahim Hassan Dankwambo of Gombe State, northeast of the country has said the building of Sharia Court of Appeal and Library Complex is to put in place institutions that would facilitate good governance.
Dankwambo stated this on Monday while speaking with Journalists shortly after inspecting the ongoing projects in Gombe metropolis.
He said Gombe State operates two courts, the High Court and Sharia Court, adding that the state lacks Sharia court of Appeal since its creation in 1996.
The Governor explained that the court should have been in place as soon as the state was created in 1996, but  previous state administrations might have faced certain challenges .
"These are institutions that are supposed to have been built on the day of the creation of the state. It's our responsibility to ensure that government is well established first and then the take-off of democracy would be assured," he said.
Dankwambo described the standard of the work as satisfactory, stressing that by the adjustment  done to some of the designs by the contractor,  they have shown professionalism.
"We are anxious to complete the project because it started a long time ago. We will make sure everything possible to mobilize the consultants and contractors to ensure its completion in good time. The target completion time is five or six months and we will make sure we strictly adhere to that time limit," Dankwambo said.
The contractor handling the project had told the governor  that the work was  presently at 45 percent completion.
At the ongoing Dukku Road Township Roundabout, Dankwambo commended the state Ministry of Works for supervising the project as well as the contractor  for the quality of work. "I'm sure this will stand the taste of time."
Dankwambo expressed the need to compensate house owners in the area to enable the expansion of drainages to contain the volume of flowing water.
He however warned against encroaching on  the already acquired land assuring that  government has perfected plans to construct shops there.
The governor urged traders in the area to be patient with government, stressing that some of them might end up being beneficiaries of the shops.
"We need to upgrade and modernise the environment so that it would be healthy for all of us," he said.