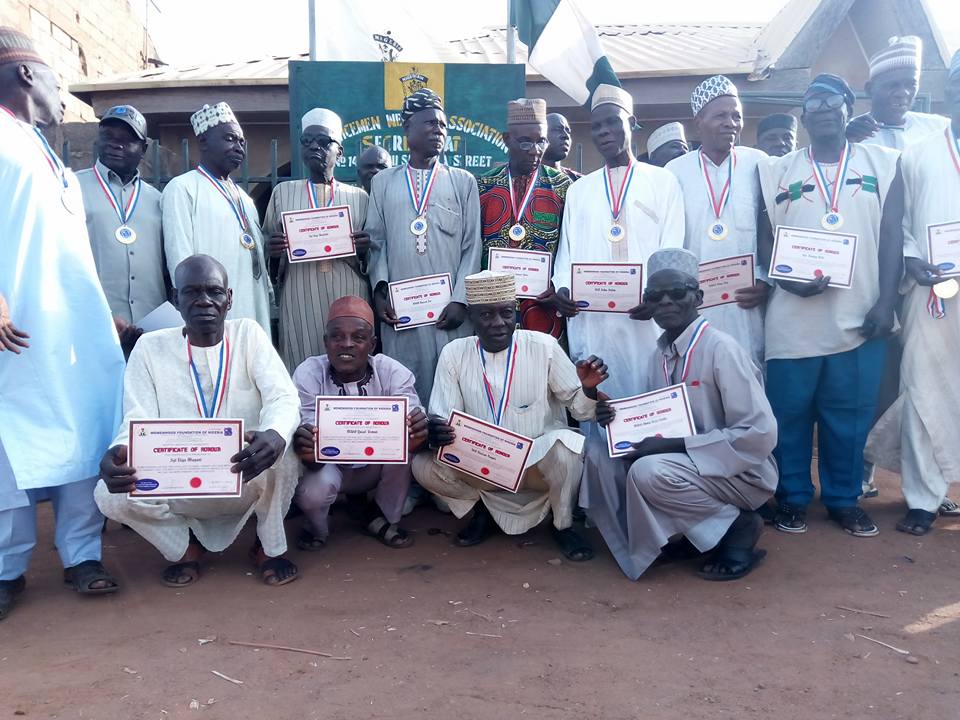 By Amos Tauna
Kaduna (Nigeria) – As Nigeria marks Armed Forces Remembrance Day, a Non-Governmental Organisation (NGO), Womanhood Foundation of Nigeria, has honoured 10 soldiers and 10 Air force personnel for their selfless service and contribution to nation building.
The Director of the NGO, Hajiya Maryam Abubakar, told newsmen in Kaduna, north west of the country, that the ex-service men have contributed immensely to the continued corporate existence of Nigeria.
She added, "You are the reason why we are living in peace and harmony in Nigeria and that is why our organisation decided to come and honour  some of you, ex-war veterans for selfless service  which is aimed at uniting the people of Nigeria."
Maryam explained that most of them have participated in International peace mission, War, settling communal and ethnic – religious crisis in different parts of the world, adding that they have contributed immensely for the return of peace and harmony in most of the peace missions they participated.
She called on the federal government to give free scholarship to the children of the ex service men and also free medical treatment to all the ex-war veterans for their contribution in bringing peaceful coexistence among Nigerians.
Responding on behalf of the Ex-Servicemen Welfare Association of Nigeria, Warrant Officer Yusuf Usman, rtd, expressed gratitude to the NGO for remembering them and enjoined others to do same in their humanitarian services.
According to Yusuf, "Defending the integrity and fame of Nigeria in all our international peace missions is our goal, and we have restored peace in so many African countries and other parts of the world."
He commended the efforts of the Nigerian Army  in the North-east for the battled with Boko Haram, while calling on federal government to always support them with all they need, in other to defeat insurgency.
Yusuf called on Civil Society Organisations and other Non-Governmental Organisations to always find means of taking their humanitarian assistance to communities, while calling on the state and federal governments as well as wealthy individuals to support the retired war veterans in order to improve their living standards.