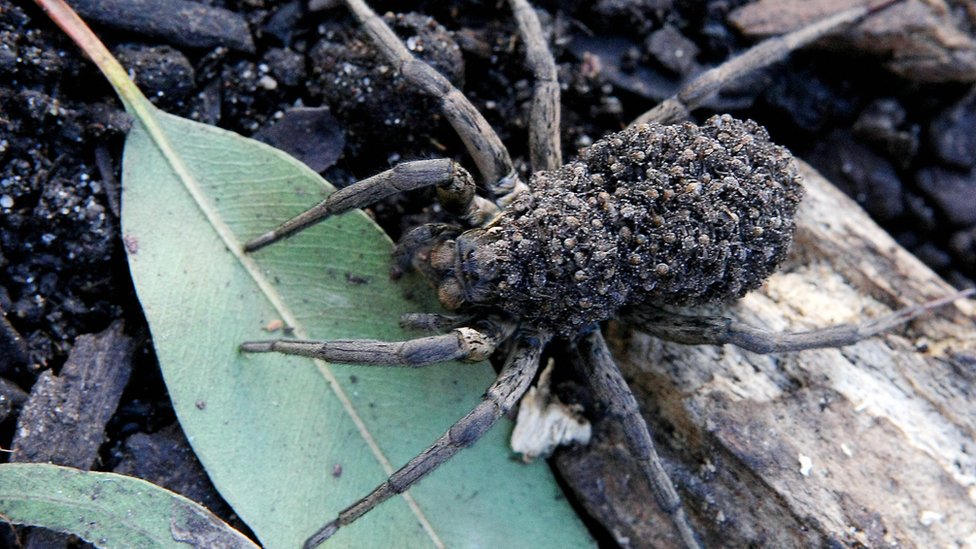 A man may have accidentally set an apartment on fire while trying to burn a huge spider, US media report.
The fire occurred on Sunday in a block of flats in the city of Redding in northern California.
A witness living in the flat where the fire occurred told a local newspaper that the burning spider may have spread the fire across the apartment itself.
It is not clear whether the spider survived the fire. No injuries were reported but the block was evacuated.
The local fire department chief, Gerry Gray, confirmed to the BBC that a fire had taken place in an apartment block, but that the cause of the fire was still "undetermined".
"The information regarding the 'spider' was presented by civilian witnesses, at the scene of the fire, and is certainly part of our investigation," Mr Gray said.
The spider was a "huge wolf spider", according to a witness quoted by the local Redding Record Searchlight newspaper who lives in the apartment where the fire took place.
The fire department told the paper that the fire appeared to have been started by a blowtorch.
Redding, where the incident occurred, is 162 miles (261km) north of the state capital, Sacramento.
Witnesses say that the spider spread the fire when it scurried onto a nearby mattress.
The fire on the mattress was reportedly extinguished by residents, but it had already spread to other parts of the flat.
Officials said the fire caused about $11,000 (£8,000) in damage and some apartments in the building were "uninhabitable".
Note: This story is auto-generated from BBC syndicated feed and has not been edited by AFRICA PRIME NEWS