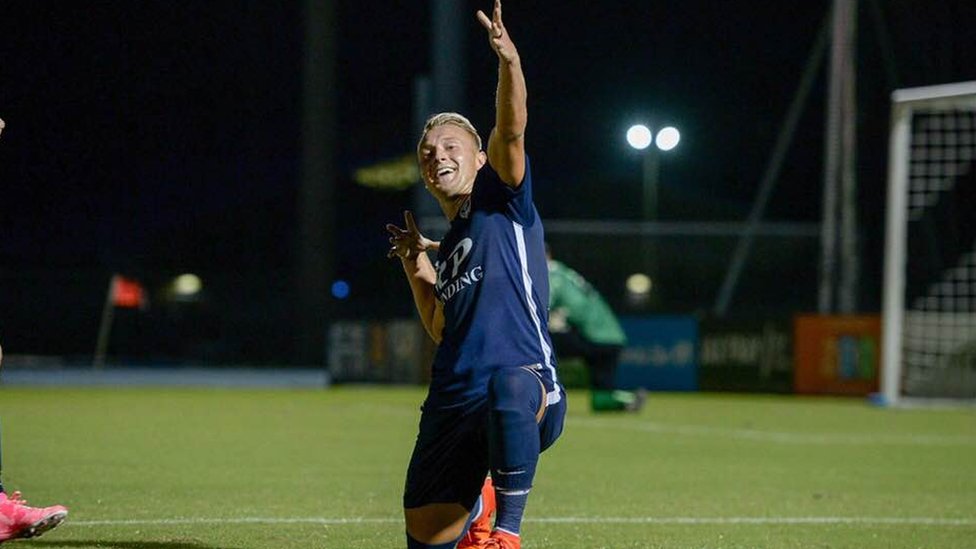 When professional footballer Jack Blake was released from Nottingham Forest, he didn't make the standard move to another British club.
Instead he decided to follow in the footsteps of David Beckham and Frank Lampard and play in the US.
But unlike many British stars it wasn't to see out the end of his footballing days.
Instead, it's where the 23-year-old is choosing to make his career.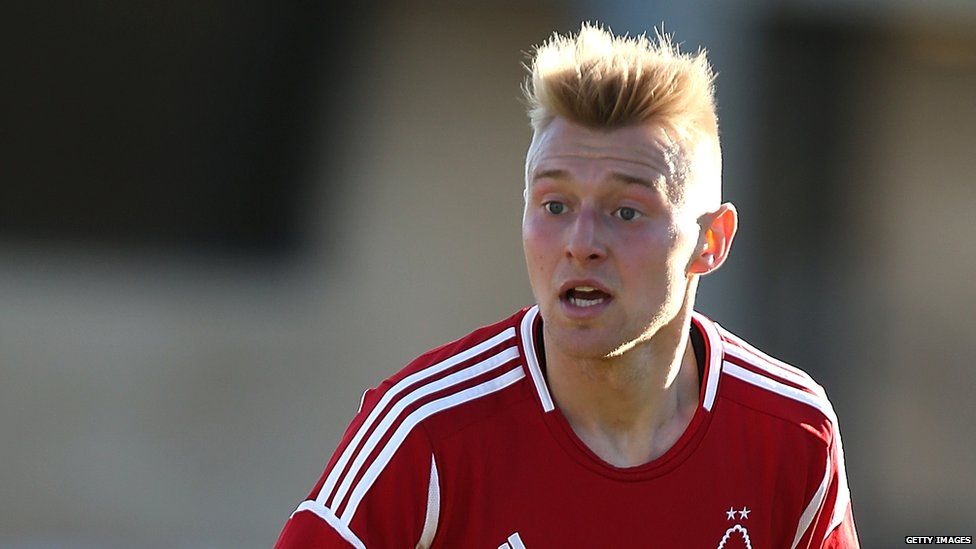 Image caption Jack signed for Nottingham Forest when he was 17
The turning point for Jack was when he was dropped from Nottingham Forest and found himself playing in the sixth tier of English football.
"I got to the stage where I wanted to do something completely different," he says.
"I saw a lot of people that had done the same route and had found it very difficult.
"It was almost just waking up one morning on the way to training and thinking 'I've got to do something different'.
"I've not worked all my life just to see it go down the drain. I knew it had to be something drastic."
The midfielder moved out to stay with his grandfather in Arizona and secured a trial with Minnesota United.
"At first you're going in there as an unknown name but I did really well and they signed me within two weeks."
Despite a good start which even saw him scoring on his debut, Minnesota were moving to the top division of the Major League Soccer (MLS) and they decided not to take Jack with them.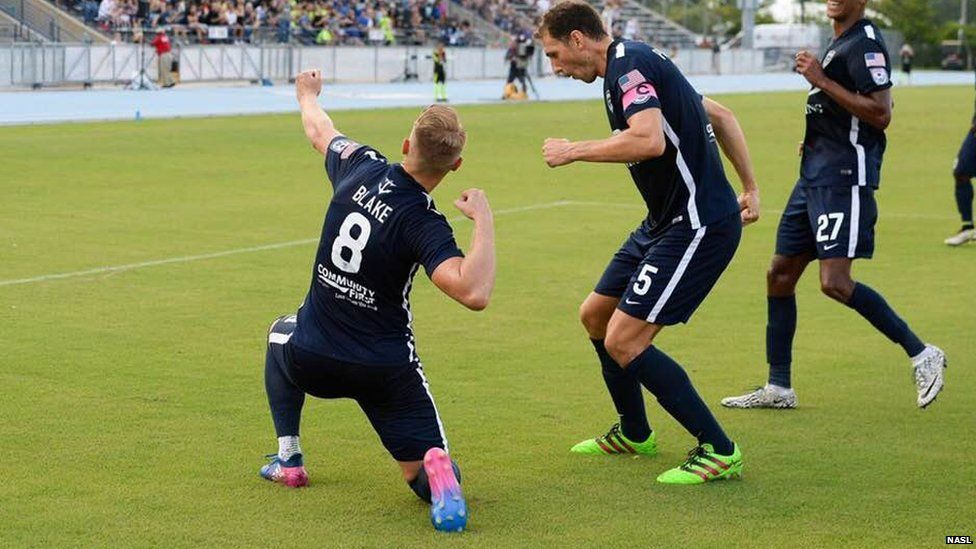 Image caption Blake does his arrow celebration mimicking Robin Hood from his home town of Nottingham
But all was not lost as, in January 2017, Jacksonville Armada signed him and he ended up becoming the leading goal scorer for the club.
"I scored the first ever club hat-trick."
In November, Jack won the 2017 Young Player of the Year award in the country's second division – the North American Soccer League (NASL).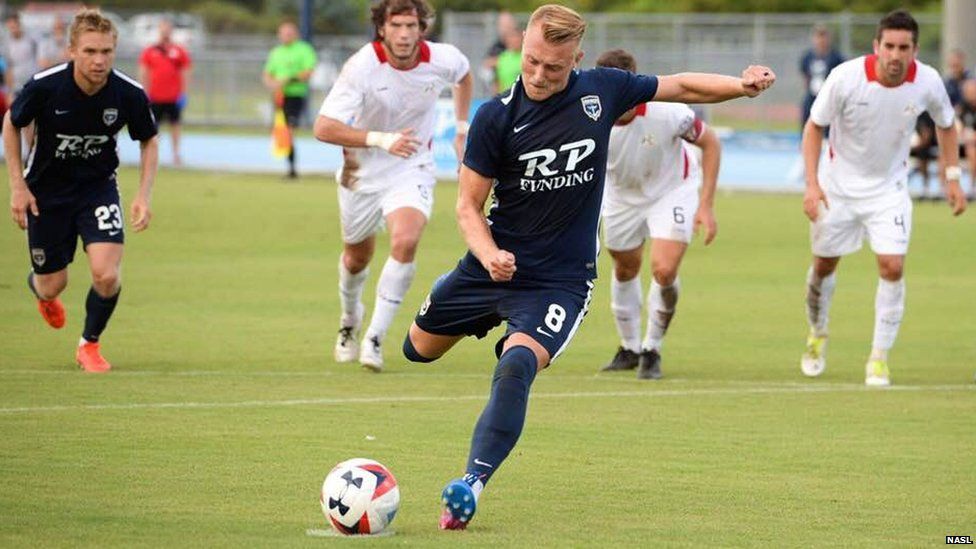 Jack is the first British player to be given this award and he hopes it might open up even bigger opportunities in the future.
He's just been awarded a green card, which means he's considered a US citizen and doesn't count towards the limited quota of foreign players teams can have.
"So right now I'm competing for one of seven places on every team," he says.
"The green card means I become a non-international player and can compete for up to 30 places on the roster.
"There are MLS teams keeping an eye on me.
"To be honest, playing the MLS is an aspiration and I think it's going to happen."
Find us on Instagram at BBCNewsbeat and follow us on Snapchat, search for bbc_newsbeat
Note: This story is auto-generated from BBC syndicated feed and has not been edited by AFRICA PRIME NEWS